The Roberto Garza Sada Center for Art, Architecture, and Design
A space for ideas and expressions that brings together and develops the best creative talent, thus consolidating itself as a seat for the formation, creation, and preservation of art, architecture, and design in Latin America.
It currently holds silver-level LEED Certification, granted by USGBC (the U.S. Green Building Council), which makes it the first of Tadao Ando's works ever to receive this type of award. To this day, it is the only building belonging to an institution of higher education in all of Nuevo León that has been certified internationally as a space that respects the environment. Since 2013, the rooms, workshops, and laboratories of the CRGS have provided service to eight undergraduate degree programs, five graduate degree programs, and a high-performance program for the best 300 students in Latin America.
Through the Roberto Garza Sada Center, UDEM has set the following goals as fundamental:
To place Nuevo León as a leader in Art, Architecture, and Design in Latin America.
To host designers who can break paradigms and innovate to improve our quality of life according to the milieu.
To promote research and development in the electrical appliances, automotive, metalworking, and health sectors.
To migrate from "Made in Mexico" to "Designed in Mexico".
To increase the competitiveness of Nuevo León's business organizations based on their contribution in terms of design and intellectual property, thus creating developments and innovations in design.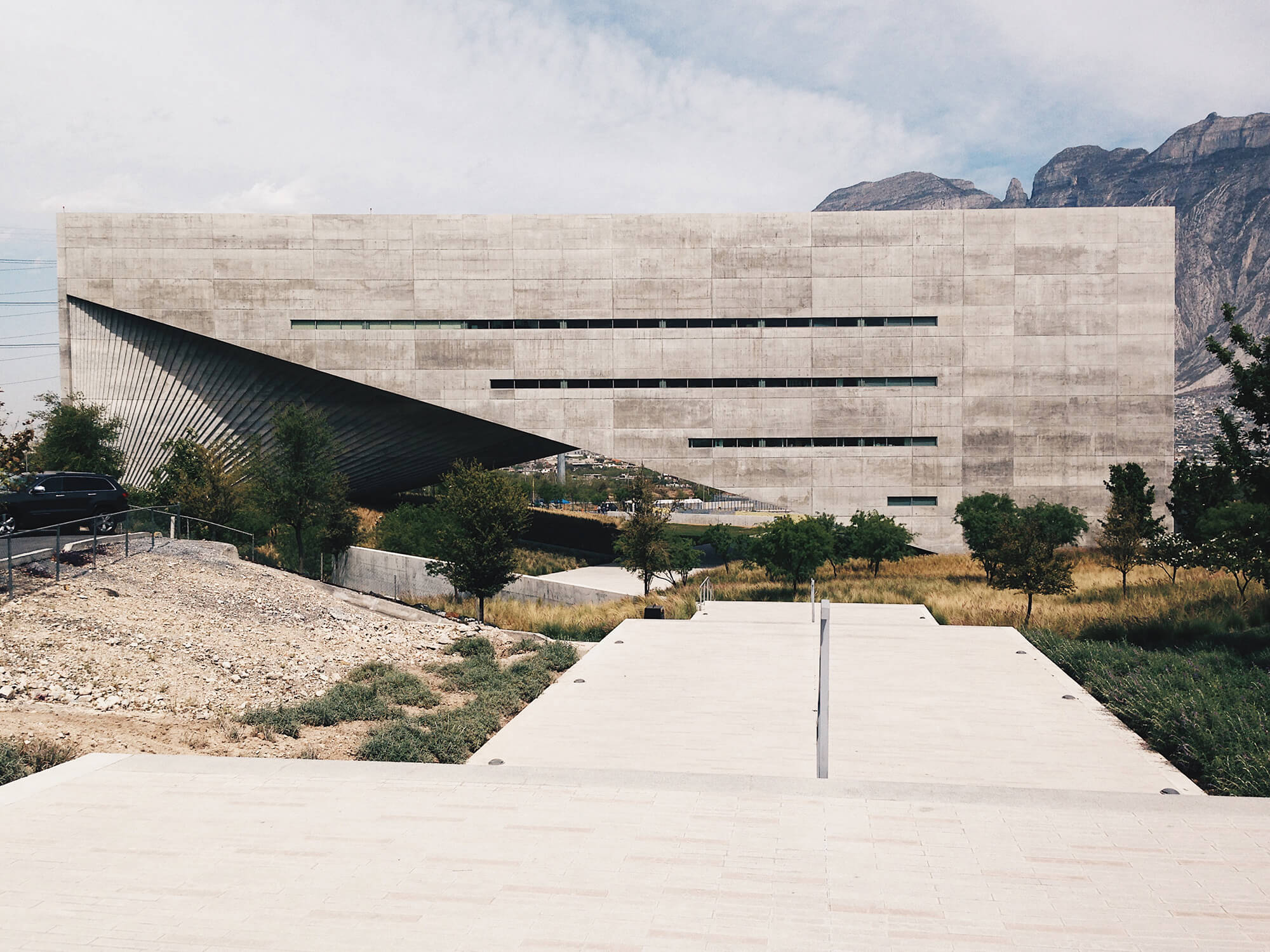 Photo by: Daniel Barreto Wildberger
The Universidad de Monterrey's CRGS presents itself as a welcoming space and, at the same time, as an architectural milestone, an access to and a milieu of teaching and invention: a threshold to creation. As we approach this massive, powerful building integrated by a volume of exposed concrete with a rectangular profile, we realize that there are various ways in which we can approach it in order to understand it in its entirety.